Pickup
Box 1 - Is located next to the Festival Way exit.
Enter the car park at the Festival Way entrance and follow the signage to the drop-off point. The drop-off point is located near the Festival Way exit, on the left before you reach the barriers. Car Park Tickets - Please ensure you exit the car park within 10 minutes to avoid parking charges

Box 2 - Is located in the Customer Lounge.
Located on the Upper Level (opposite Starbucks)

A handy option if you have some last-minute holiday bits to buy!

Drop off points
Debenhams Yellow Core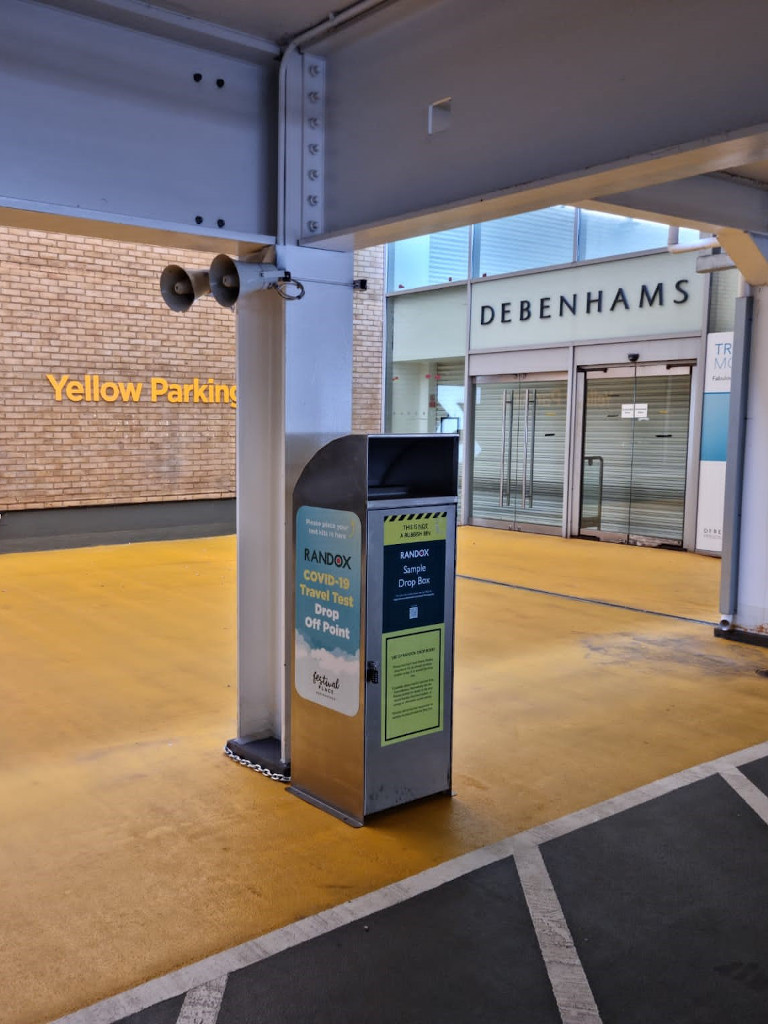 Customer Lounge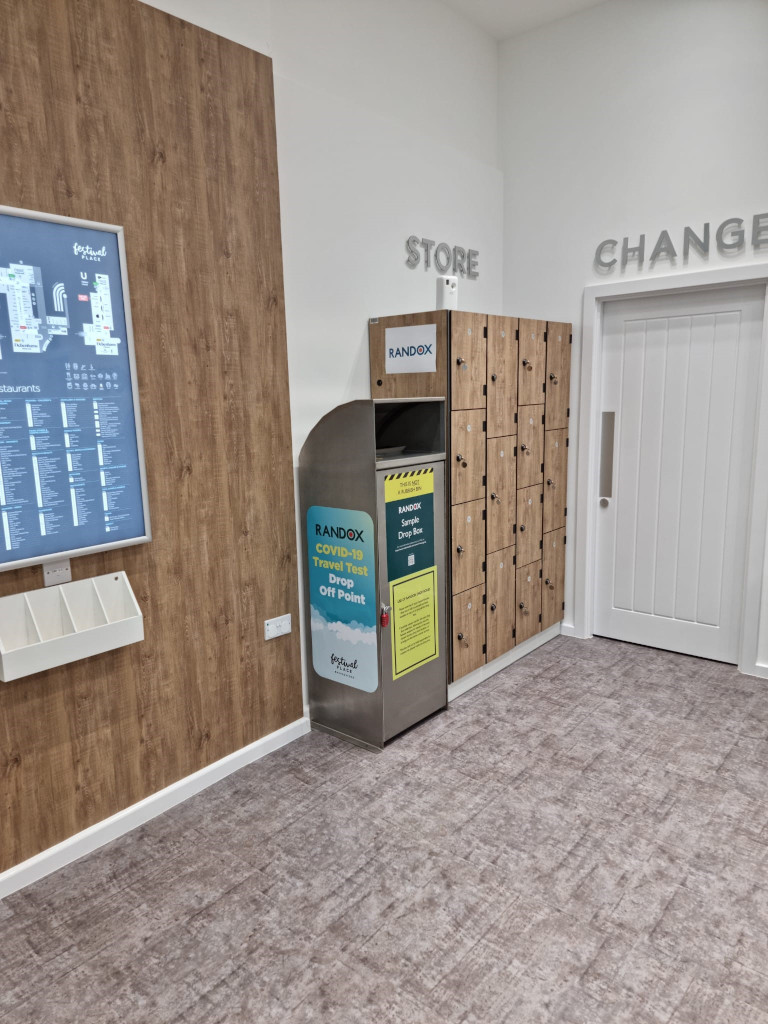 Got more questions?
Visit the Randox FAQ here.
Please email customer.care@festivalplace.co.uk and the FP Team will be in touch.