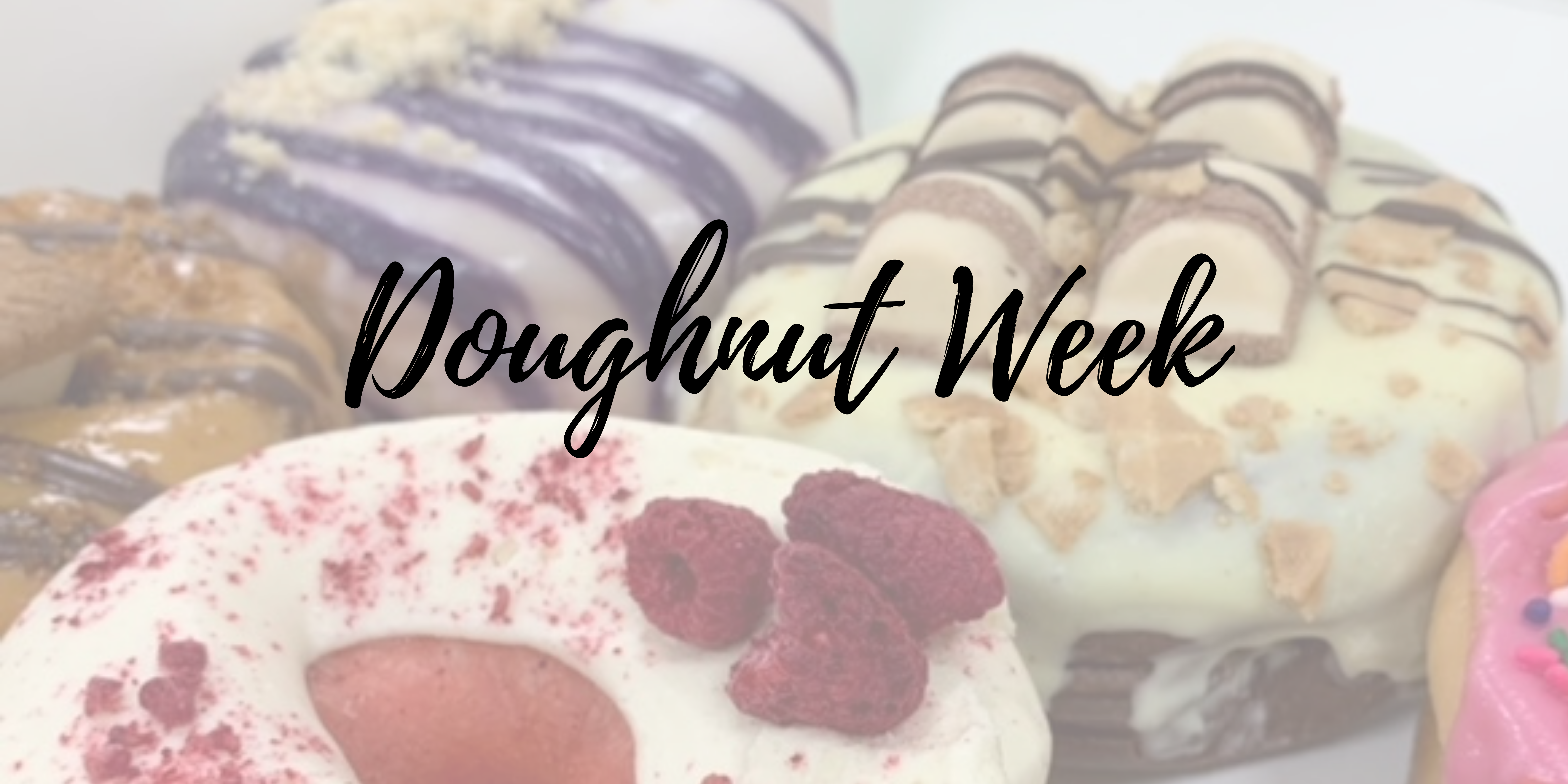 Hurray! There's even more reason to pick up a doughnut this week (May 9 – 15) when National Doughnut Week shines a spotlight on this sweet confection made in sugary heaven.

Bright, bold and handcrafted, Doughnut Time doughnuts come in dozens of flavours and feature imaginative names like Selena Doughmez, Claudia Sprinkleman and Gordon Jamsay.
So let the good times roll and pick up your favourites for National Doughnut Week – here's just a few of ours:
Glaze of glory: Whether you're going crazy for caramel or just feeling fruity, the Gloriously Glazed Indulgence Six-Pack has something for you. Help yourself to a Gordon Jamsay (a cheffy concoction of fruit jam, buttercream, Jamie Dodger and pink wafer biscuit crumbs, smothered in strawberry glaze), the David Hasselhoff (caramel glaze and buttercream, Lotus biscuit spread filling and a chocolate drizzle) or an Ice Ice Bae Bae (vanilla glaze and buttercream topped with cookie dough and chocolate chip cookie chunks).
All the sprinkle ladies: Keep things sweet with the Original Sprinkle Six-Pack. Go for the OG original glazed doughnut, opt for the pink glaze and rainbow sprinkles of the D'oh Nut, or go for chocolate overload with the Claudia Sprinkleman – a chocolate dough ring dipped in chocolate glaze with rainbow sprinkles.
Holesome treats: You'll have a hole lot of fun with the Vegan Favourites DIY kit. Use this kit to decorate two plain ring doughnuts and two red velvet ring doughnuts with cream glaze, whipped vanilla buttercream, vegan melting chocolate, double-chocolate cookie crumb, chocolate chip cookie dough and freeze-dried raspberries.