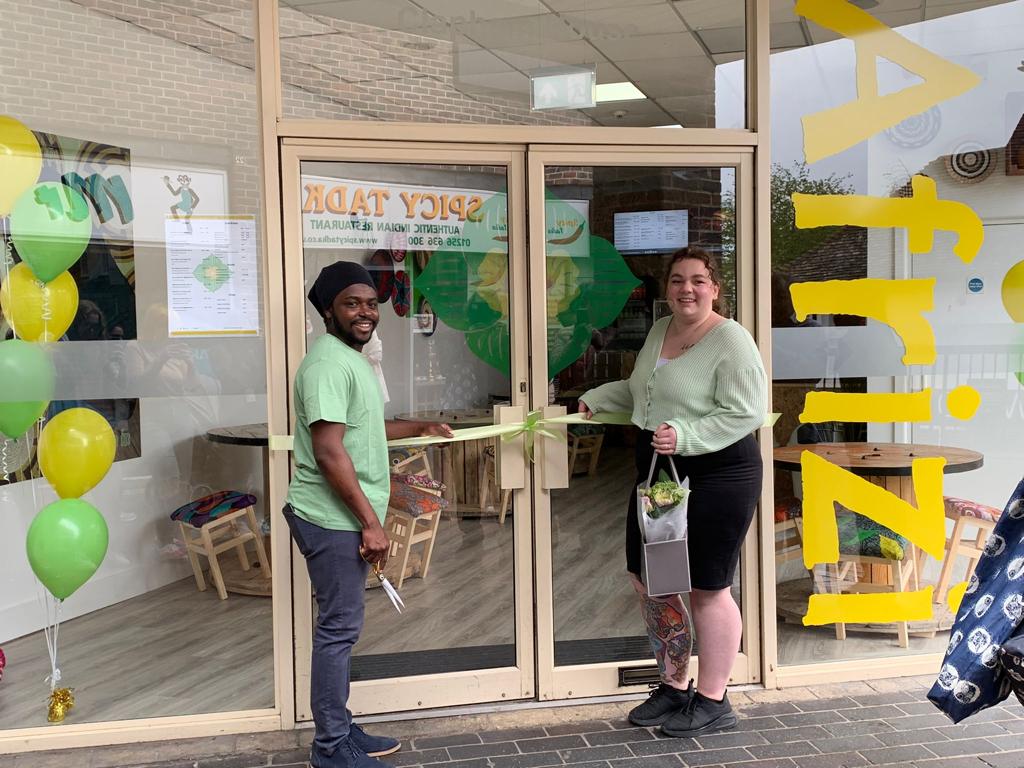 A new independent restaurant will be serving up a taste of Africa at Festival Place in Basingstoke.
Afrizi opens its doors today, with the aim of introducing customers to the exciting flavours of Nigerian food.
Traditional favourites include deliciously flaky savoury meat pies and sweet puff puffs - a popular African street food like small, deep-fried doughnuts.
The restaurant and takeaway will also offer vegetarian and vegan options and makes its own tofu in house.
A wide range of tasty side dishes will be the perfect enhancement to a main meal or to take away for a quick bite on the run.
As an eco-friendly restaurant, Afrizi will reflect its African heritage with seating made out of repurposed pallets and wooden cable drums, and use bamboo cutlery and compostable food takeaway containers.
Manager Ezekiel Osundina said: "We are very excited about opening at Festival Place, and we would love to make African food as thought about as any other type of cuisine.
"We have plenty of variety in our ingredients to cater for the majority of people's palettes and offer a wide range of lunch and dinner options to eat in or takeaway.
"We will also have a wonderful selection of authentic Nigerian snacks for everyone to enjoy."
Festival Place Centre Director Neil Churchill said: "When people come to dine with us, they can take a fantastic tasting tour of cuisines from all over the globe, with dishes from Japan, Mexico, Brazil, Italy, France, America – and now Africa.
"It's very exciting that Afrizi will be a restaurant that is exclusive to Festival Place, so it really will be an experience our customers won't find anywhere else. I can't wait to call in and try the Nigerian puff puffs!"