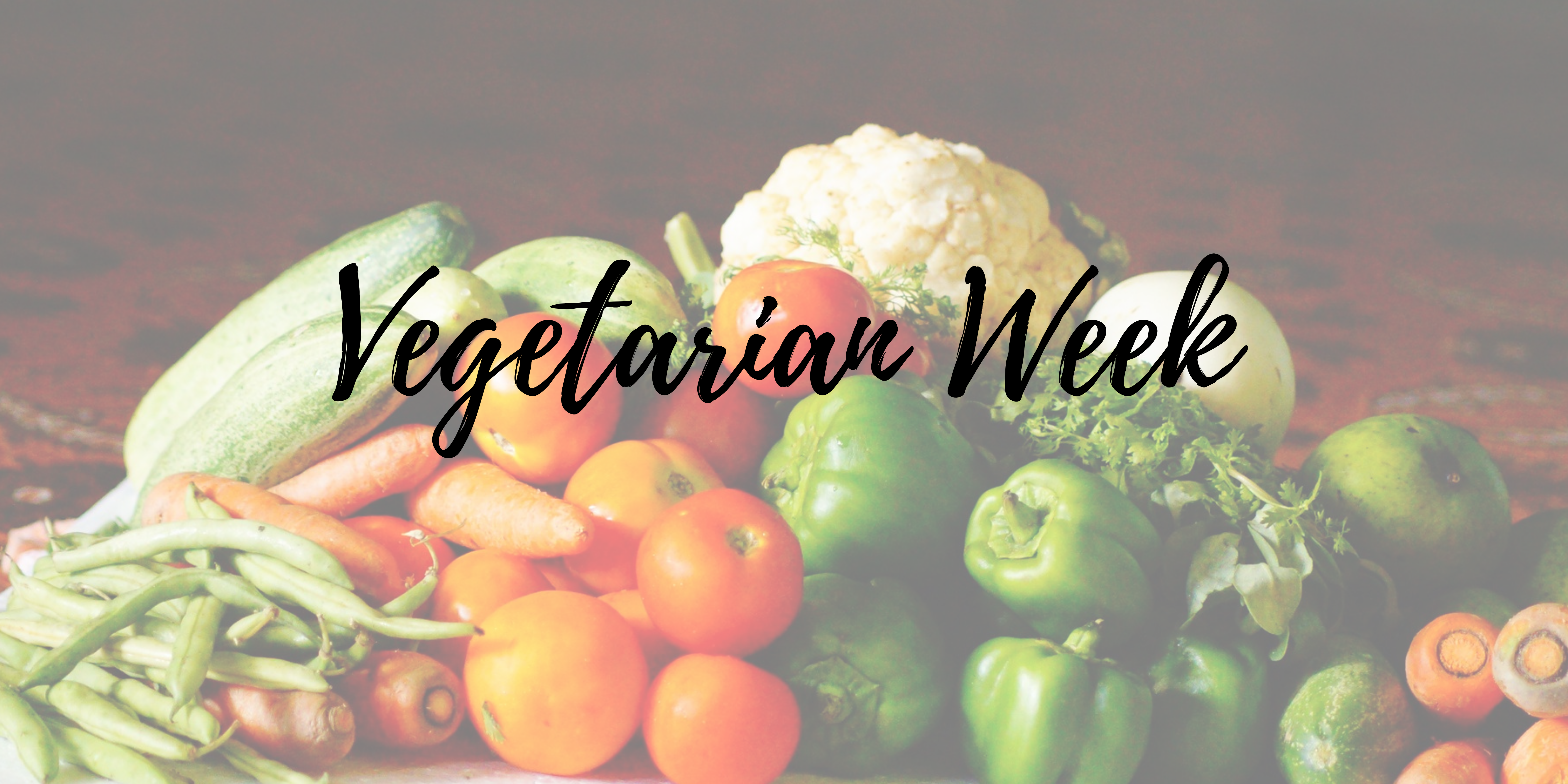 Big fan of a bacon butty? Partial to a pork chop? Why not put down the meat tongs and try some veggie alternatives instead?
National Vegetarian Week (May 16-22) encourages us to focus on vegetable-centered meals, even if it's just for one week.
Cutting down on meat and eating more plant-based foods is proven to be beneficial for our health, the environment and, of course, our animals.
Luckily, Festival Place offers plenty of options for vegetarians, vegans and those considering cutting back on their meat consumption.
Why not spend a veggie day with us and see how easy – and delicious – it can be?
Breakfast
Stop at Starbucks for a delicious pot of plant-based peach and raspberry overnight oats made with jumbo oats, oat yoghurt, a raspberry and peach sauce, and cooked peaches and berries. Or pop into Pret, where you'll find lots of veggie and vegan options. Try a hot veggie roll – a freshly cooked mushroom and spinach omelette with matured Italian cheese and slow-roasted tomatoes in a crusty white roll. Costa offers a Vegan Bac'n Breakfast Bap made with vegan bac'n and vegan spread in a soft bap.
You'll find plenty of vegetarian and vegan options at Cosy Club, including the vegan garden breakfast of scrambled turmeric tofu, harissa beans, avocado, vine tomatoes, mushrooms, spinach, and sourdough toast – or walk into Wetherspoon's The Angel for a delicious and filling vegan breakfast of two Quorn sausages, hash browns, baked beans, mushrooms, tomatoes and toast.
Mid-morning
Grab a coffee to go from any of the main coffee chains. Pret, Costa, Starbucks and Caffe Nero all offer dairy alternatives, including almond, coconut, soya and oat milks.
Lunch
There's a wide range of vegetarian and vegan options at Ask Italian, including pizzas, pasta dishes, sides, nibbles and puddings. Pizza Hut's vegan cheese alternative makes it easy to create a delicious vegan pizza made with gluten-free dough, thin dough or pan dough – and even a vegan stuffed crust!
Take away a Plant Kitchen No Lamb Shawarma from M&S for lunch on the run. This tasty treat includes marinated plant protein, fried potatoes, garlic dressing and chili sauce on a fluffy flatbread. Or grab one of Gregg's famous vegan sausage rolls – have you tried one yet?
Afternoon break
You might not think milkshakes would work well for those on a plant-based diet, but Shakeaway can make its amazing concoctions with dairy free ice cream, organic soya milk, or fat-free frozen yoghurt. At Bubble Ci-Tea, try a coconut milk tea – fruity and smooth and topped with fabulous rainbow jelly and tapioca pearls. If you need an even sweeter fix, sink your teeth into the Claudia Sprinkleman from Doughnut Time – a chocolate doughnut dipped in vegan milk chocolate glaze and topped with sprinkles.
Dinner
Wagamama has a dedicated vegan menu – you'll find a range of noodle dishes and salads, and a vegan version of the ever-popular katsu curry. Think Nando's and you think chicken – but there are options for veggies and vegans, too. Try The Great Imitator, which tastes just like the famous PERi-PERi chicken, but is made completely from pea-protein. At Las Iguanas, the menu includes veggie chili and burrito bowls, quesadillas, enchiladas and curry. Five Guys offers a tasty veggie sandwich made with melted American cheese and as many free toppings as you can eat! And pizza lovers will find plenty to suit at Pizza Express – but if they fancy an alternative, the vegan melanzane of grilled aubergine, Italian tomato sauce, and garlic is the ultimate comfort food.