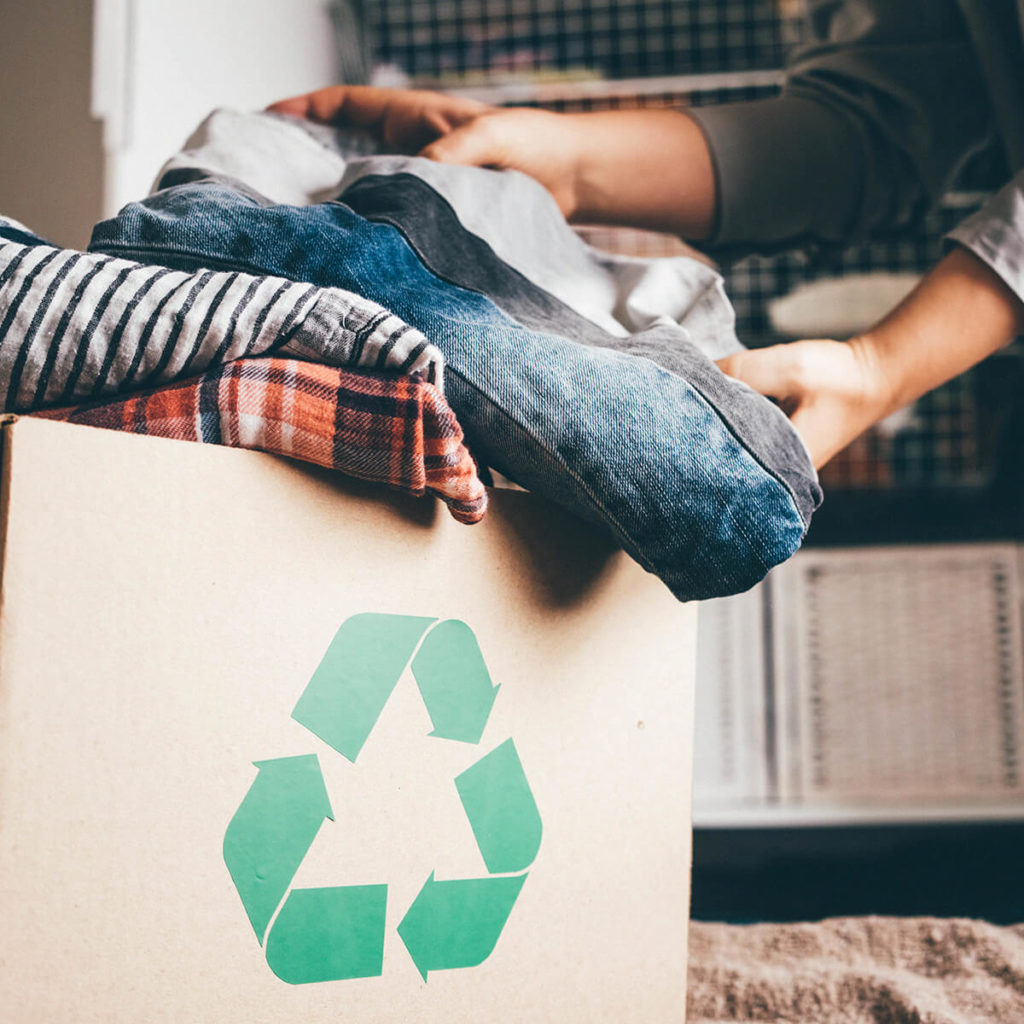 We all strive to do our bit, but it's now easier than ever to protect the environment and improve your own eco efficiency.
In celebration of Global Recycling Day, we've pulled together all the great eco-friendly products and recycling schemes our retailers offer – some with financial incentives.
Bring It Back at Lush
The Bring It Back scheme at Lush invites customers to return any of their Lush plastic packing to the shop for recycling and receive 50p towards their Lush shopping for every qualifying item.
Shwopping basket at Marks and Spencer
At M&S, look out for the Shwopping basket, where you can place your pre-loved clothes for them to be resold, reused or recycled. If you're a Sparks customer, scan the QR code on top of the box to get a free treat every time you Shwop. Since 2008, the M&S and Oxfam Shwopping partnership has collected more than 35 million items, giving around £23m to Oxfam's charity work across the world.
Sell Your Soles at Schuh
Got a pair of shoes you no longer wear? Take them back to Schuh and you'll be given a £5 voucher towards a full-price brand new pair over £25. The Sell Your Soles scheme won't accept shoes that are broken or unsuitable, but shoes don't have to be from Schuh and you'll receive a voucher for every pair donated.
Close the loop at H&M
H&M has been inviting customers to 'close the loop' since 2013. Less than 1% of the materials used to make clothes get recycled each year, meaning thousands of tons of textiles end up in landfills. H&M wants to encourage shoppers to reuse and recycle fashion, and its garment collecting programme is the world's biggest of its kind. Just take any unwanted clothes or textiles, by any brand and in any condition, to H&M and pop them in a garment collecting box where they will be sorted out for rewearing, reusing or recycling. You'll also receive a £5 voucher towards your next purchase.
Preloved Reloved at Fat Face
You can give your old clothes a new life with the Fat Face Preloved Reloved scheme in conjunction with Thrift+. First, order a Thrift+ bag. When it arrives, scan the QR code and select your charity. Put good condition, any-brand clothes in the bag and post back to Thrift+ for free. The clothes will be sold online at thrift.plus, and FatFace will give you £5 off your next shop when Thrift+ receives your order.
A little extra coffee
Many coffee shops are on a mission to be more eco-friendly. At Costa, members of the Costa Club loyalty scheme will get an extra bean on their card, which means after four drinks in a reusable cup, you'll earn a fifth for free. Customers taking a reusable cup to Starbucks will get 25p off, and at Pret you'll be given 50p off by bringing your own cup.
Bring your own
Innovative zero waste shop Your Home Your World is helping shoppers cut back on plastic use by offering loose herbs, spices, flour, pasta and pulses alongside toiletries, cleaning products and vegan alternatives. Customers can also bring in their own jars or containers to be filled with their chosen products, and paper bags are available for impulse visits.
There's plenty more initiatives from our retailers, which you can find here: https://www.festivalplace.co.u...