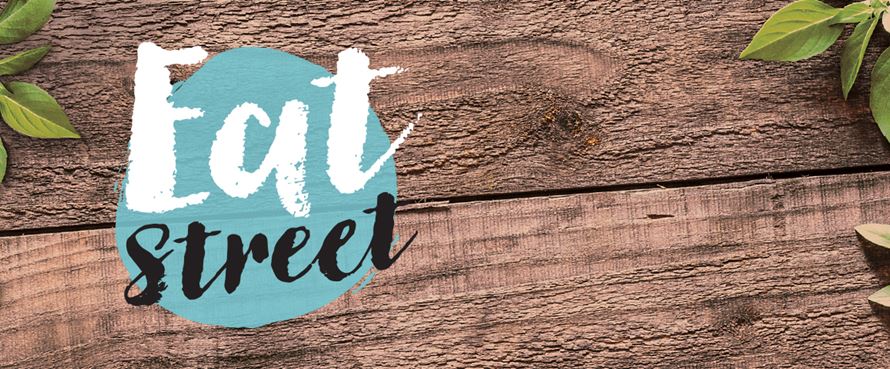 Festival Place serves up a treat with annual Eat Street event
Festival Place served up a weekend of tasty treats as celebrity cooks Candice Brown and Chris Bavin led the annual Eat Street extravaganza of foodie fun.
Crowds gathered to see Candice, who won The Great British Bake-Off in 2016, create decadent pina colada macaroons and peach melba meringue pie on Saturday.
On Sunday, Eat Well for Less presenter and Britain's Best Home Cook judge Chris demonstrated recipes from his new book Good Food, Sorted, including a delicious rum pineapple with lime mascarpone.
The Basingstoke shopping and leisure destination's wide range of food and beverage outlets joined in the fun, with many handing out free samples from their menus. For those who fancied a tipple, Hampshire Fare producers Corner Fifty Three Distilling and Smith and Weston created a popular gin hub in the Atrium.
Colourful characters including giant chef stilt walkers, mime artists, mocktail making, face painting and crafts added to the festival feel. ­
Marketing Manager Emily Palmer said: "There is always a really great buzz when Eat Street comes to Festival Place. The crowds loved Candice and Chris and had lots of questions for them as they demonstrated some of their favourite dishes.
"We're incredibly proud of the food offering we have here and this was a brilliant – and tasty – way for visitors to discover more about the fantastic cuisine from around the globe that they can find all under one roof."
The annual Eat Street event is supported by Basingstoke Together, the Business Improvement District organisation for the town.
Lucy Boazman, Chief Executive of Basingstoke Together, said: "It was a great weekend seeing the retailers engaging with the public and talking about their offerings.
"Events such as these really showcase how much the public ca­n find going on in the town centre."