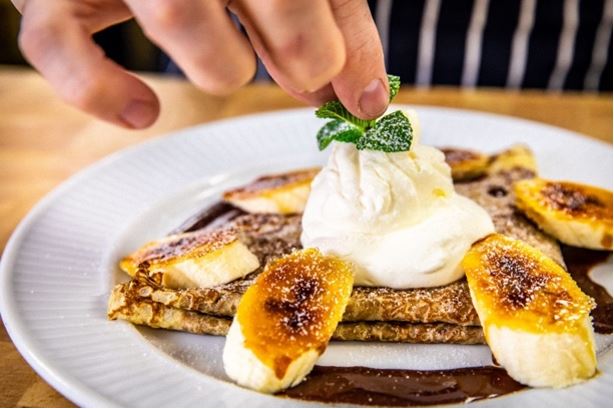 Who doesn't love Pancake Day? We think it's flipping brilliant!
With lots of delicious sweet and savoury topping ideas to toss around, you can make pancakes to suit the whole family on March 1 – or visit us here at Festival Place, where you can find delicious pancakes on offer with all the work done for you!
At French brasserie Cote, try the indulgent Praline Crêpe, £6.50, a chocolate and praline crepe with caramelised bananas, crème Chantilly and hot chocolate sauce.
At the Cosy Club, build your own sweet stack of American-style pancakes on March 1 – and add unlimited tasty toppings! Three for £4, six for £7.50, nine for £11, and 12 for £14.50.
If you're trying your hand at pancakes at home, make life easier with pancake shaker mixes, available in classic or vegan varieties from Marks and Spencer and a gourmet, 26in non-stick crepe pan, £19.99, from ProCook – just make sure they don't get stuck to the ceiling!
Take it up a notch with a range of indulgent sauces, including sticky toffee, lemon sherbet drizzle and Percy Pig dessert sauce, available to purchase from Marks and Spencer.