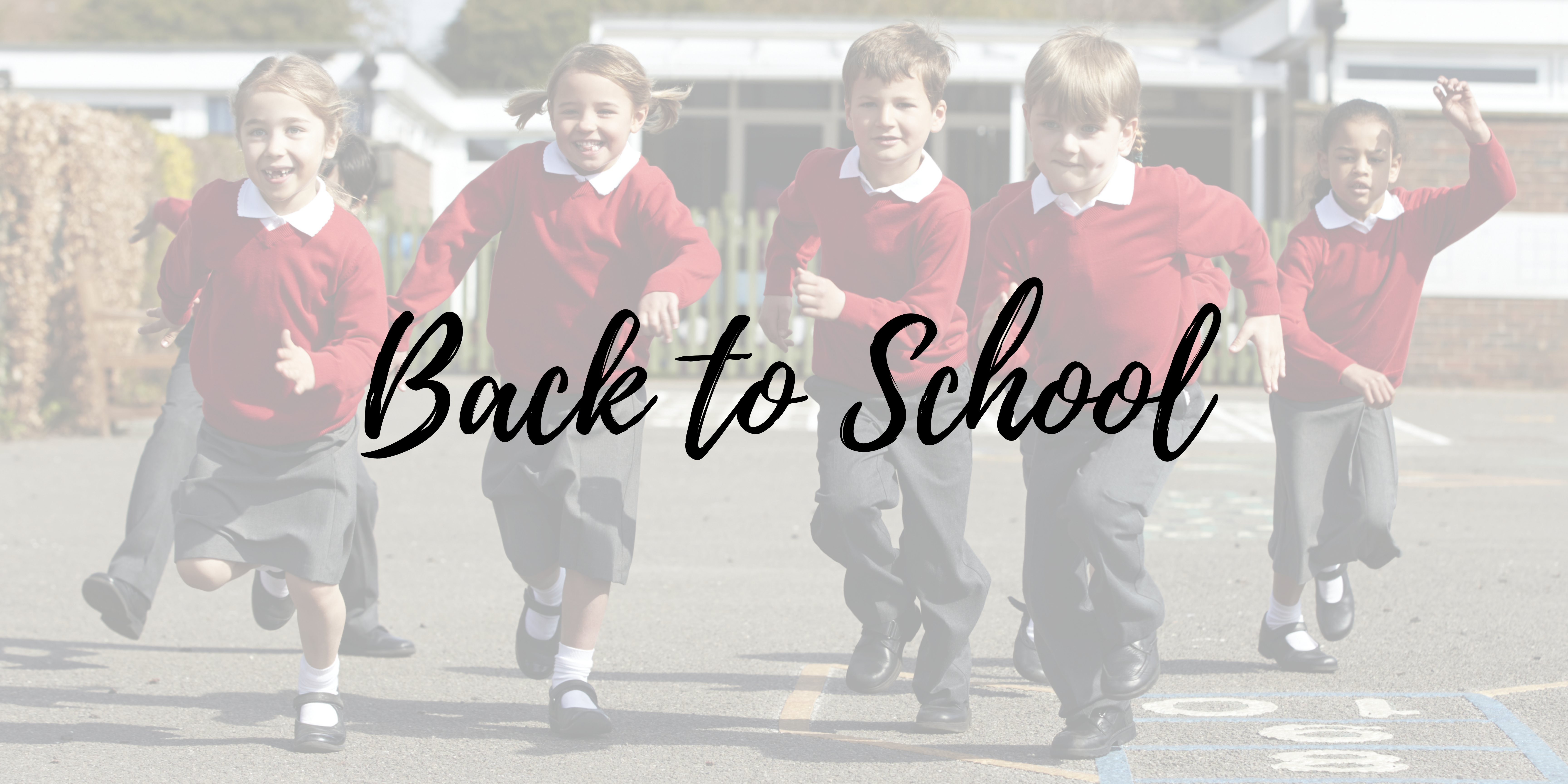 How has it come round so fast? The long summer days are almost over and it's time to start thinking about sending the kids back to school.
There's lots to tick off the list – you don't want to be trying on school shoes the night before only to find they're suddenly a size too small!
Don't worry: from uniforms to pencils, we've got you covered, so here's our check list for the September term.
Shoes: Try on shoes at least a week before school starts to make sure they still fit. Check out the wear and tear – if a lick of polish will sort them out, that's good news. The Quick Shine Sponge, £6, from Clarks instantly restores colour and provides long lasting shine without buffing, while also protecting against rain and stains. Clarks is also one of the top choices for a great range of school shoes. These Palmer Steggy Kid Black Leather boys' shoes are £39. New Look also has a good choice of school shoes – try these black patent chunky lace-up shoes for girls. Great value at £19.49, they are ideal if your child's feet are still growing, and they won't be in them for long.
Uniform: From pinafores to skirts, dresses, trousers, shirts and jumpers, M&S has everything you need to kit your child out from top to toe. With repellent finishes for added durability, crease-resistant fabrics and scuff-resistant shoes, the school range at M&S is ideal for both kids who want to look good, and mums and dads who need everything to be as fuss-free as possible.
Desk: You'll want to replace those dirty pencil cases and broken pens. Long clear pencil cases at Ryman cost just £1.99 and comes with a black, blue or pink zip. Pick up a pack of ten eraser-topped pencils at Tiger for £1, and – for older children – you can find a Helix Oxford Scientific calculator for £10 at Paperchase. The Away Hard Top Stationery Gift Pack, £19, at Smiggle comes already filled with everything from coloured pens and lead pencils to a ruler, eraser, sharpener and exercise book.
Accessories: A backpack is a must for kids going back to school – much better than carrying a heavy bag over one shoulder! Pick up an Alumni backpack for just £10 at Typo. Keep their lunch cool in an insulated Monogram Lunch Bag, £12, from Next – it comes complete with the colourful initial of your choice. The Ice Sports Bottle, £1, from Poundland is perfect for helping youngsters stay hydrated. It has a sports cap to prevent spills, and an infuser for pieces of fruit to flavour the water.