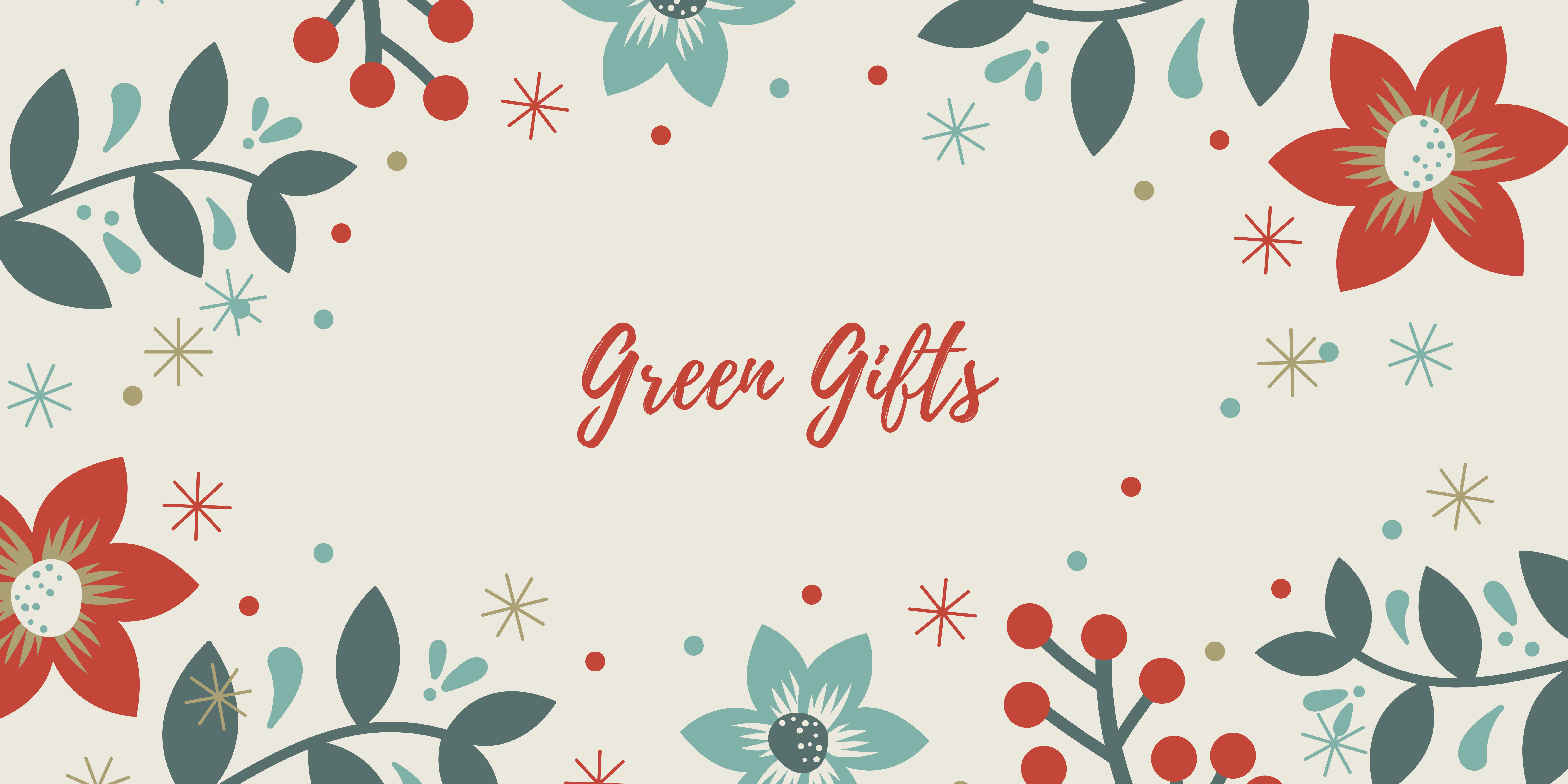 We're dreaming of a green Christmas for 2022!
It's the most wonderful time of the year, but that doesn't mean Christmas can't be environmentally friendly.
As well as lots of eco gifts on the shelves, our cheery Christmas Maker Elves will be setting up a free Crafty Corner where they will be helping visitors make their own sustainable gifts.
And buying the perfect present needn't cost the earth – literally! – either, with plenty of inspiration from our fantastic festive retailers.
Here are some of our favourite eco-friendly finds.
1. Get in a lather: These four deliciously scented soaps are named Humbug, Evergreen, Magi, and Winter Spice – you'll smell amazing, and your bathroom will, too!
Winter soap collection, £20, Your Home Your World
2. Light up the room: Swedish brand Skandinavisk doesn't believe things can be beautiful if they leave a dirty footprint. Their gorgeous candles evoke thoughts of lush forests and stormy seas and are formed from sustainably farmed, traceable and non-GMO Swedish rapeseed wax with a pure cotton wick and engraved beechwood lid.
Skandinavisk Sno Scented Candle, £25, Next
3. Soften them up: This hand and lip duo is the perfect solution for hydration on the go. The Lip Care Stick makes lips feel instantly softer and hydrated and just a dollop of hand balm is enough to leave your mitts magically moisturised. This vegan gift set is made with handcrafted Community Fair Trade shea butter from Ghana that helps provide financial independence to over 600 women.
Hugs & Kisses Avocado Hand & Lip Duo, £10, The Body Shop

4. It's all in the jeans: Stylish and sustainable, M&S's jeans are made with 100% responsibly-sourced cotton and 80% less water in the finishing process.
Magic Shaping Straight Leg Jeans, £45, M&S
5. Brush up: Made with natural bamboo, these five make-up brushes come with a pack of blotting papers. They work best with highlighter, concealer and eyeshadow, giving you clean beauty for a clean planet.
Eco Tools Six-Pack Starry Glow Kit, £12.99, TK Maxx
6. Lushes lashes: Give the gift of gorgeous lashes this Christmas with a set of Eco Spirit Lashes. These eco-friendly lashes are leaping bunny certified and vegan with packaging that is 100% biodegradable and recyclable.
Eco Spirit Lash Rainforest, £4.99, Savers
7. A close shave: This shaving kit is part of the eco-conscious gift range at Flying Tiger so it's not only stylish, it's good for the planet too. The brush, bowl, holder and scraper are made in steel and wood and is FSC®-certified goods, which means you are supporting the responsible use of the world's forests, helping to take care of the animals and people who live in them.
Shaving kit, £8, Tiger