Afternoon Tea Week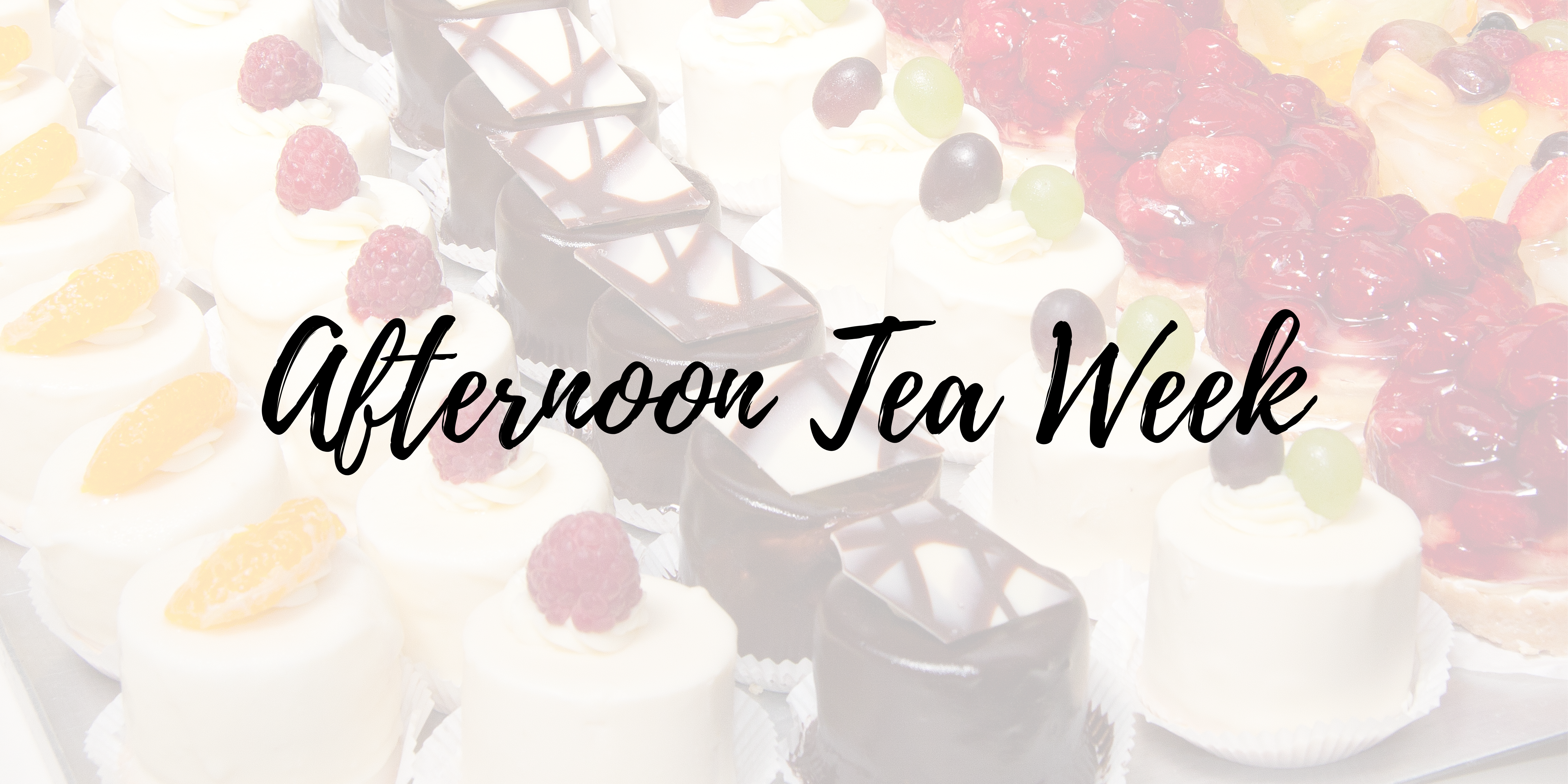 We never need an excuse to catch up over tea and cake, but during Afternoon Tea Week (August 8-14), it would be positively rude not to!
Dainty finger sandwiches, delicious pastries, scones smothered with jam and cream, all washed down with a refreshing cuppa – afternoon tea is one British tradition we can all get on board with.
Whether you celebrate Afternoon Tea Week here or at home, we have all you need for the perfect teatime treat.
Perfect patisserie
Visit Patisserie Valerie for the perfect afternoon tea. Sit back, relax, and indulge in a range of sandwiches, scones with jam and cream, miniature patisseries and unlimited tea and coffee. For the ultimate indulgence, why not order afternoon tea for next-day delivery so you can enjoy a special cream tea with loved ones at home? The Madame Valerie Afternoon Tea features a selection of your favourite patisserie in miniature, as well as fruit and plain scones, clotted cream, jam and loose-leaf tea.
Teatime treats
Pop into the M&S café and create your own afternoon tea with coffee, tea, scones, sandwiches and cakes. Or order the Ultimate Afternoon Tea Selection, £20, to enjoy at home, with a Victoria sponge, biscuits, brownies, tarts and shortbread delivered alongside classic ground coffee and 80 Red Label teabags.
Club together
Why not scrap the scones and finger sarnies and go for something a bit different for Afternoon Tea Week? The dessert menu at Cosy Club is packed with sweet treats that would be perfect with a pot of tea or cup of coffee. Choose from salted caramel cheesecake with toffee popcorn, apple tarte fine with vanilla ice cream and butterscotch, Valrhona chocolate brownie with vanilla ice cream, lemon posset shortbread with raspberries and white chocolate, vegan baked vanilla cheesecake with raspberries or Affogato espresso with vanilla ice cream. Add a shot of Baileys for extra decadence!
Home baking
If you're trying your hand at baking your own scones at home, you'll need a set of ProCook Fluted Round Cookie Cutters, £4 - ideal for the perfect bite-sized scones.
Jam session
And if you're baking scones at home, you'll also need good jam – you can pick up a jar of Hartleys Best of Strawberry Jam for just £1 at Poundland. This would also be great topped with cream and sandwiched in a Victoria Sponge – perfect for afternoon tea. Pick up a 24cm cake tin, £1, while you're in store.