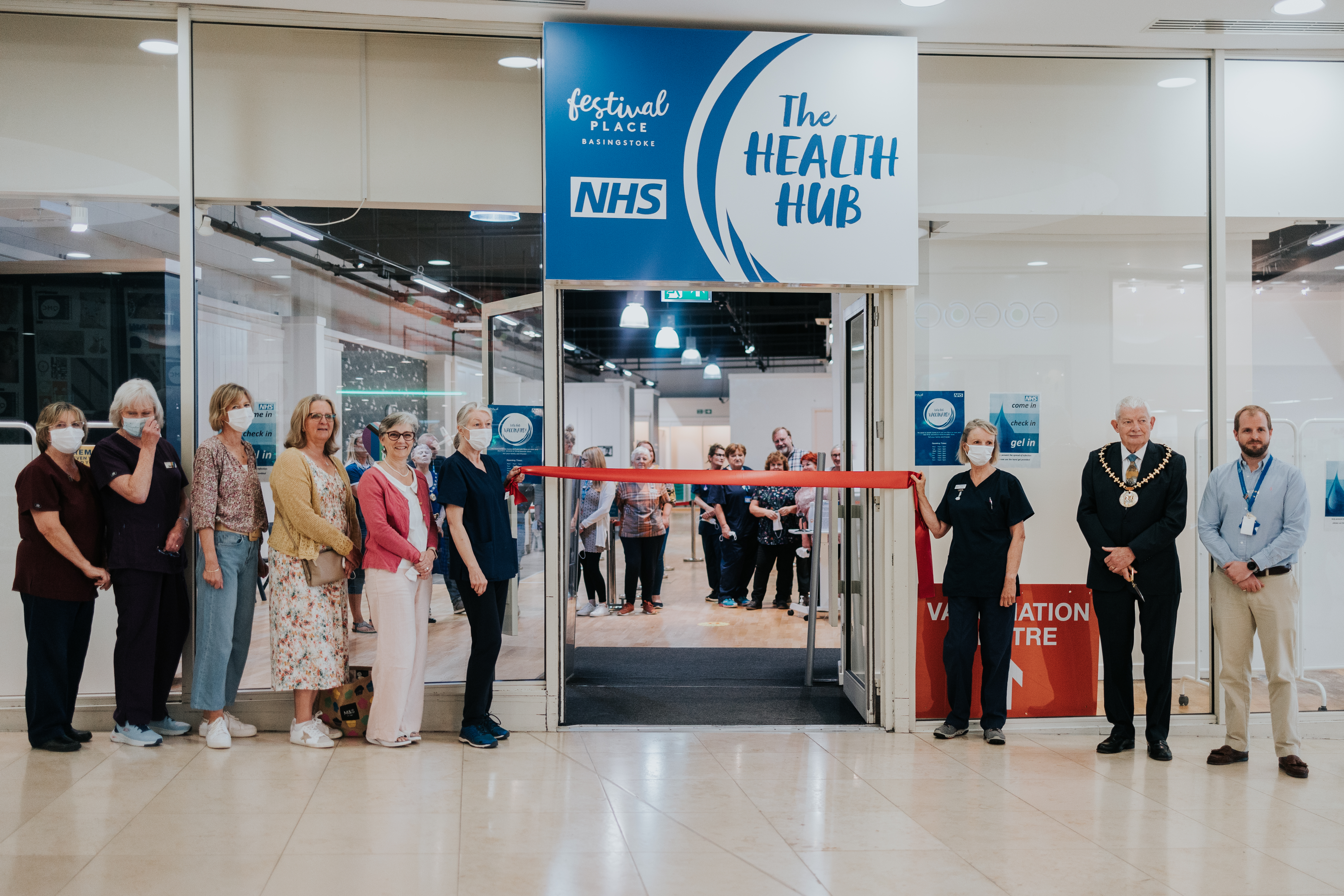 An NHS health hub is to become a permanent feature at Festival Place in Basingstoke as it expands to offer more health services to the local community.
The clinic, which opened in January offering walk-in vaccinations seven days a week, will open its doors permanently on June 6.
Initially offering Covid vaccinations, health clinic managers are looking to quickly roll out a broader range of healthcare services.
The expansion of the Festival Place clinic is part of the NHS's long-term plan to introduce more integrated care systems (ICS).
ICS see the NHS partnering with local authorities and other providers to deliver better, more integrated care to patients across the community, improving patient satisfaction and access to services.
Hampshire GP and Clinical Director at the Hampshire, Southampton and Isle of Wight Clinical Commissioning Group Dr Tim Cooper said: "This is a great opportunity for us to get involved in the local community and make health services more convenient to the people living in Basingstoke.
"We really think that this 'healthcare on the High Street' model could make it easier for more people get the help they need and support patients to think differently about how they access healthcare. We're keen to try it out and see if it can add to the current landscape of healthcare in Basingstoke.
"If we can make a success of this project we will aim to grow the number of services we run from the health hub in Festival Place, building it into a centre which gives the local community the help they need most at a place that's convenient to them."
Festival Place director Neil Churchill said: "Festival Place has always been at the heart of our community.
"Having an NHS Health Hub on site is another way in which we can help to make life easy for all our customers, giving them the opportunity to walk in for vaccinations and hopefully more services in the future at a time that is convenient to them."
The Health Hub will be open seven days a week, between 11am and 5pm. For more details, visit www.festivalplace.co.uk.